Message From Mother Mary
A letter from Mother Mary as scribed by Bishop Barbara Beach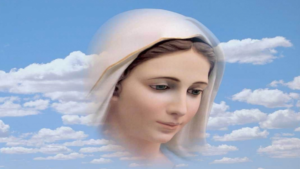 My Dear Ones of the New MADONNA MINISTRY,
It is with great joy in my heart and within all of the heavens that each one of you listened and heard my call. It is of the utmost importance that you built this New Madonna Ministry.
Each one of you has been called, each one of you were ask to Let your Voice be heard and you each one answered the call. In the days and weeks ahead you each will be called and ask to do many things that might be new and different for you, but you will always answer the call. I have no doubt in my heart that this is so.
I wish for you to know that I honor each of you as you honor me. We are a team and we will go forth as Wayshowers and Keepers of the Light. I will always be here to guide you and show you the way. As you each know the only way is the way of LOVE. This is what I ask you to go forth and share. As you share your LOVE with each other and those you touch with daily, the ones who know nothing of LOVE will see and be drawn to you.
Your Ministry and My Ministry will grow and flourish because of the LOVE that is shared with all that you each come in contact with. You will be amazed at all that will transpire as you move through the days and years to come.
Let each and every gathering of the Ministry be within my house. Allow the gentleness and ease of being in unconditional pure LOVE seep into your bones, cells and all the bodies of your soul. I am with you always, we are here standing beside you, behind you, in front of you, above you and below you. I AM YOUR MOTHER and you are my Children.
Know you only need call my name and I will be there.
In Love, Mother Mary.