Blessed By Mother Mary
Dear Beloveds:
Happy New Year!!
May this year bring you great Joy, Prosperity, perfect health and wellbeing, comfort, faith, courage, and Happiness! Welcome to Mother Mary's House and Temple.We continue to be Blessed by Mother Mary, Angels and Ascended Masters.
We have several channeled messages from Mother Mary, and they are not surprisingly, very similar in message, and are amazing and very pertinent to our new Journey, and new beginnings! We are Loved, Supported, and Held in her Presence on this new Journey.
From The Grandmother Speak Newsletter
Question to the Great Council: what should our focus be at this time?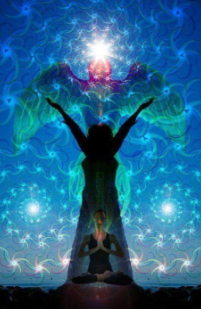 "Standing Steady in a Shaky World," they replied. "Focus on holding firm to the One Love and don't be pulled off center by any drama, no matter how compelling it may seem. Do not deviate from your focus on the One Love, no matter what occurs in the world outside; trust your heart to carry you forward. The power of your heart will rise up to match the challenges of the times you are living in. This will happen every time," they said.
"Take this powerful stance and do not move from it. Go Big!
Embrace the All and when we say 'the All', we mean everyone and everything. No exceptions. No matter how it may appear to you, there is no 'enemy'," the Grandmothers declared; "there is only drama–the play of negative energy. So hold steady and observe the drama play out. Your heart will propel you into right action when action is needed. Always stand firm in the power of love and trust the wisdom of your heart. Your love IS your power," they said. "Do not forget this.
"Beginning today to rededicate yourself to the One Love and from now on hold onto that no matter what!" they locked their eyes on mine. "The commitment to Oneness will uphold you in the times that are fast approaching." And nodding wisely, the Grandmothers said, "Share this message."
May the Love and Light of the Divine Mother enfold us, nurture us and guide our Paths.
Namaste!
Mei Lan Whitewolfstar